Secure your online presence.
We put the "Private" in Virtual Private Server.
Our Virtual Servers are powered by new AMD Ryzen CPUs and blazing fast NVMe storage to satisfy the requirements of even the largest of projects. Whether you're looking for a stable dev server for the projects you're working on or a production quality server for live, active use, IncogNET has you covered.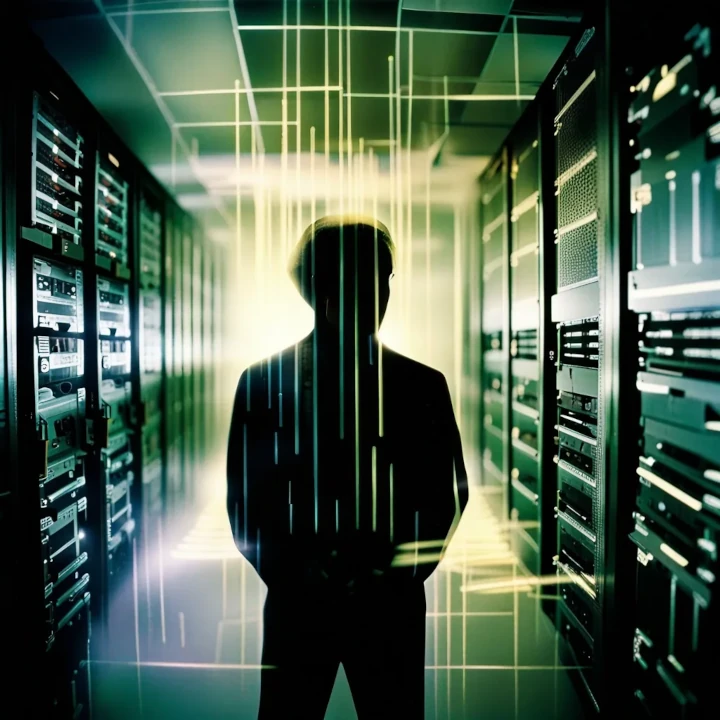 Powerful AMD Ryzen VPS in the Netherlands.
Be in control of your operating environment with our KVM based Virtual Private Servers. Each server comes with non-oversold physical resources, full root access, up to date and modern Linux Operating Systems such as AlmaLinux, Debian 11, RockyLinux, and CloudLinux as well as the ability to install custom .iso images, VNC access, ssh-key control, a powerful control panel to manage your server, and much more.
| 3.8Ghz | RAM | NVMe | 1Gb/s | Month | |
| --- | --- | --- | --- | --- | --- |
| 1 vCPU | 0.5GB | 20GB | 10TB/mo | $5 | |
| 1 vCPU | 1GB | 25GB | 10TB/mo | $9 | |
| 1 vCPU | 2GB | 30GB | 10TB/mo | $13 | |
| 2 vCPU | 4GB | 40GB | 20TB/mo | $20 | |
| 2 vCPU | 6GB | 55GB | 20TB/mo | $26 | |
| 2 vCPU | 8GB | 70GB | 20TB/mo | $32 | |
| 3 vCPU | 12GB | 100GB | 30TB/mo | $42 | |
| 3 vCPU | 16GB | 150GB | 30TB/mo | $52 | |
| 3 vCPU | 20GB | 200GB | 30TB/mo | $62 | |
Additional Options and Details
---
DDOS Protection offered by default is considered 'basic'. For high risk targets, please contact us for additional solutions.
Additional dedicated IPv4 address(es) and IPv6 subnets available. View details and pricing here.
The included VPS snapshots are limited to 1 per VPS and are generated manually. Learn More.
This is an unmanaged service. You should have some experience with Linux and Virtual Servers before ordering.
We do allow Tor Relays, Bridges, Guards and Exits. Read more about our Tor Exit Requirements here.
We do allow I2P Network Routers. Read more about our I2P Network policy here.
Need something bigger? Looking for 100% guaranteed resources? Check out our Netherlands Dedicated Servers today!
Compare Us To Others
---
Take a look at our plans, features, pricing and policies and compare them to some of the other brands that you may have heard of. The chart below compares our LG-KVM-4096 VPS plan to similar plans offered by our competitors.
Incog

NET

DigitalOcean
KnownHost
AWS
RackNerd
Njalla

RAM

4GB

4GB

4GB

4GB

4GB

3GB

CPU

2 Cores

2 Cores

2 Cores

2 Cores


2 Cores

2 Cores

CPU Type

AMD Ryzen

Intel or AMD

Intel

Unknown

AMD Ryzen

Unknown

CPU Speed


Fair share

Fair share

Fair Share

Fair Share

Fair Share

Unknown

Disk Space

40GB

80GB

60GB

40GB

30GB

30GB

Storage Type

NVMe

NVMe

NVMe

SSD Block Storage

NVMe

SSD

Monthly Data Cap

20TB

4TB

2TB

20TB

3TB

3TB

DDoS Protection

YES
No
Yes
No
No
No

Allows Tor / I2P / etc

YES

Non-Exit only

No

Unknown

No

Unknown

Private Registration

Yes
No
No
No
No
Yes

Accepts Crypto

Yes, many

No
No
No

Only BTC

Yes, many

Monthly Price

$20.00

$24.00

$24.00

$42.30

$24.59

$35.00
Have a question or concern?
If you have a question about our hosting services or want to know more before placing an order, then feel free to reach out to us and drop us a line and we'll be happy to get back to you! We're available at all odd hours of the day and night, so you'll likely get a response within several hours.